Caddx Loris Micro: 16 grams 4K@60fps FPV digital camera
#AD: year-end sales
The new ultra-light FPV camera from Caddx weighs only 16 grams and can record 4K videos at up to 60 frames per second. Like its bigger brother, the Caddx Loris Micro also has a split design, a lens module (19 x 19 mm) and a DVR card (29 x 29 mm).
Similar to SMO 4K camerathe Loris Micro can also be equipped with ND filters. The camera can be configured easily using the 5D OSD control card supplied. The recording can be started / stopped via the control button on the DVR card or remotely via Fly OSD.
Sponosored AD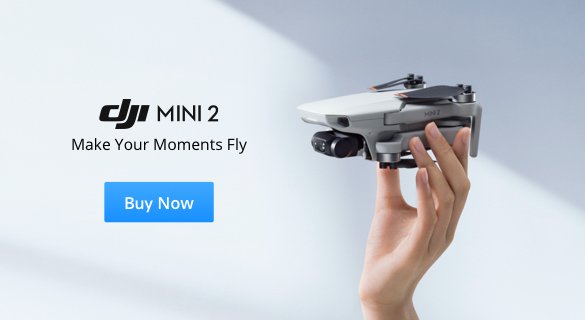 The camera module has a 1 / 2.7-inch CMOS image sensor and a 2.1 mm lens with a field of view of 160 °. FPV has a latency of around 40 ms and an analog resolution of 800 TVL.
Caddx Loris Micro features and specifications
Ultralight (only 16 grams) 4K camera for micro FPV drones;
Split design (lens module + DVR card);
1 / 2.7 "CMOS image sensor;
2.1 mm lens with supplied ND filters;
Super low latency (~ 40 ms)
DWDR and 3DNR;
800TVL analog resolution;
Up to 1080P @ 90fps, 2.7K @ 60fps and 4K @ 60fps digital resolutions;
Wide range of input voltage (5-18V);
Dimensions: DVR card: 29x29mm / camera 19x19mm.
Supplied accessories for the Loris Micro camera
5D OSD control card;
FPV touch cable (2-pin connector);
Adapter 20x20mm mounting plate;
Screw set;
ND filter.