CSJ X2: Low-cost newbie drone for Xmas
The CSJ X2 drone is easy to control and has tons of new features like headless mode, auto-hover, emergency stop, one-button takeoff / landing and multiple airspeed rates. All functions enable beginners to fly without fear. In addition, it comes with removable blade guards for even safer learning flights for children.
This affordable drone has two camera options. While the cheaper one comes with only one front 4K camera, the more expensive one with two cameras (front 4K + belly) is more expensive. The main camera can take 4096 * 2160 photos and 1920 * 1080 videos. Both versions offer WIFI real-time video transmission.
Sponosored AD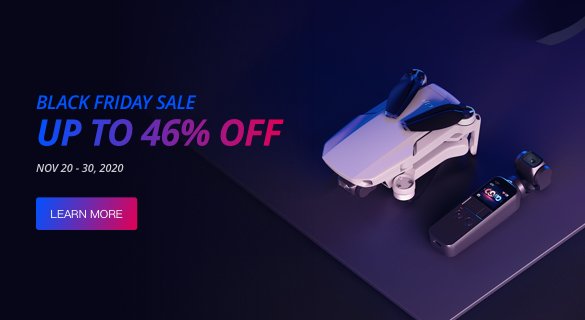 According to the specified specifications, the CSJ X2 quadcopter can have up to 10 minutes of flight time with a fully charged 800 mAh battery.
Features and specifications of the CSJ X2 drone
Mavic Air 2 equally foldable design (only 7.8 * 11.8 * 5.5 cm with crossed arms);
Beginner-friendly removable propeller guards;
An important emergency stop;
Headless mode (Intelicegent OC);
One and two camera versions;
Multiple airspeed rates;
WiFi real-time image transmission to your mobile device;
About 150 meters of control area;
Up to 10 minutes of battery life.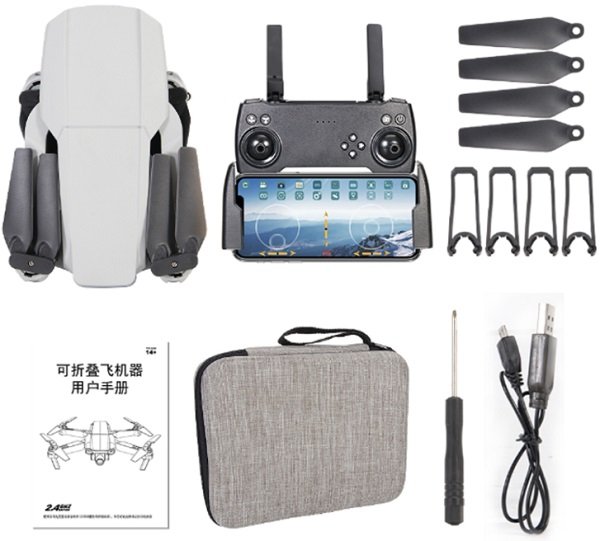 What you get for 36.99 (basic package with one battery)
X2 RC drone with a camera;
Remote control with phone holder;
3.7 V / 800 mAh drone battery;
Charging the USB cable;
Set of replacement propellers;
Full set of guards;
screwdriver
Drone manual;
Storage handbag.
Bottom line
With a starting price of just $ 36.99, the CSJ X2 is a great Mavic Air 2 alternative for anyone looking for one Budget Mavic Air 2 alternative. Of course, at this price, these two drones cannot be compared in terms of technical data and functions. DJIs Air 2 is a very powerful drone. The X2 CSJ is a great option if your 7 year old is asking for their first drone that looks like daddy's favorite toy