SJRC F11 vs ZLRC SG906: Finest drone below $200
#AD: year-end sales
Today we have a detailed review of the two most popular Drones under $ 200 and make an in-depth comparison of the SRCC F11 and ZLRC SG906 series. Last year we reviewed these two GPS enabled drones so our comparison is based on the real user experience. Our article SJRC F11 4K Pro Versus ZLRC SG906 Pro 2 covers battery life, flight range, and camera performance.
Both the F11 and SG906 have numerous revisions. Over time, they have been constantly updated. The first F11 model was revealed somewhere in 2018, and the original SG906 or so called in April 2019. While SJRC has stuck with 2-axis gimbals since 2020, all ZLRC drones come with 3-axis mechanical gimbals. In 2021, ZLL will launch the first under $ 200 drone with an advanced collision avoidance system. The SG906 Max, also known as the Beast Pro 3, is available with two camera options with and without EIS (electronic image stabilization).
Sponosored AD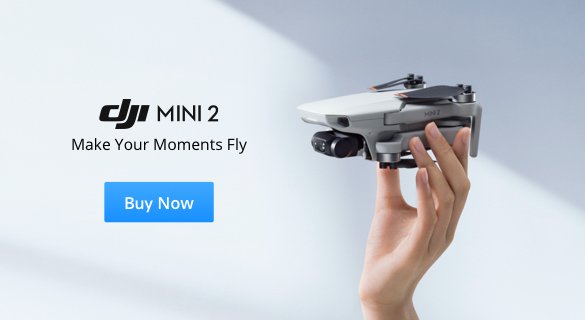 Let's take a closer look at each of these two rivals first, and then we'll move on to the comparison.
ZLRC SG906 Pro 2
The Beast Pro 2 was launched in August 2020 with a starting price of $ 169.99. The biggest improvements over its predecessors were the 3-axis gimbal and the higher capacity battery (3400 mAh). The previous beast only had a 2-axis gimbal and a 2800 mAh battery.
When folded, the airplane measures 17.4 x 8.4 x 7 cm and weighs 560 grams. The shoulder bag supplied allows easy transport and offers space for all accessories and a few spare batteries.
Comparison of the ZLRC SG906 series
Beast series
camera
Gimbal
battery
Flight time
flight
offer
EVO
sensor
SG906
1080P / 4K
7.4 V 2800 mAh
25 minutes
600m
No
SG906 Pro
4K / 2 axis
7.4 V 2800 mAh
25 minutes
800m
No
SG906 Pro 2
4K / 3-axis
7.6 V 3400 mAh
28 minutes
800m
No
SG906 Max (Pro 3)
4K / 3-axis
7.6 V 3400 mAh
26 minutes
1200m
Yes
SG906 MAX V2
4K / 3-axis + EIS
7.6 V 3400 mAh
26 minutes
1200m
Yes
SJRC F11 4K Pro
I checked that SJRC F11 4K Pro in December 2020, and I was impressed with the image quality to be honest. It has probably the best true 4K camera you can get under $ 200. The 2-axis gimbal in combination with the electronic image stabilization (EIS) ensures a super smooth film material.
My only complaint was about the lack of an optical flow sensor. There's a lot going on indoors. Several other reviewers were lucky enough to receive the F11S. 4K Pro with OFP, and they had a much better experience with this updated version.
Comparison of the SJRC F11 series
F11 series

camera
stabilization
battery
Flight time
flight
offer
OFP
sensor
SJRC F11 V1
1080P / EIS
3s / 2500mAh
26 ~ 28min
1200m
Yes
SJRC F11 Pro
2K / EIS
3s / 2500mAh
26 ~ 28min
1200m
Yes
SJRC F11 Pro 4K
4K / 2-axis + EIS
3s / 2500mAh
26 ~ 28min
1500m
No
SJRC F11S Pro 4K
4K / 2-axis + EIS
3s / 2500mAh
26 ~ 28min
1500m
Yes
Comparison table SJRC F11 4K Pro against ZLRC SG906 Pro 2
In the table below I tried to compare the key specs of both drones. I've highlighted in blue where the F11 4K Pro excels and highlighted in green where the SG906 Pro 2 shines.
F11 Pro 4K
SG906 Pro 2
size
Folded: 176 × 105 × 80 mm
Unfolded: 450 × 405 × 80 mm
Folded: 174 x 84 x 70 mm
Unfolded: 283 x 253 x 70 mm
Weight
585 grams

546 grams

camera

3840 × 2160 @ 30 fps

2048 × 1080 @ 25 fps
stabilization
2-axis cardan ring +

ICE

3 axes

offer

1500m

1200m
Active tracking
Yes
Yes
Obstacle avoidance
No
No
Geofence
No
No
Optical flow sensor
No

Yes

Second camera
No

Yes

battery
3S / 2500mAh
2S / 3400mah
Flight time
26 minutes

28 minutes

FAA registration
Yes
Yes
Price at RCGoing
$ 199.99

$ 150.88
SJRC F11 4K Pro versus ZLRC SG906 Pro 2: image quality
Although both drones are advertised with a 4K camera, only the F11 can record 4K Pro UHD video. While the F11 combines a mechanical 2-axis gimbal with EIS, the Beast Pro 2 uses a 3-axis gimbal. Both allow remote camera angle (PTZ) adjustment, but I found the F11's rotary knob to be more precise than the SG906's up / down key.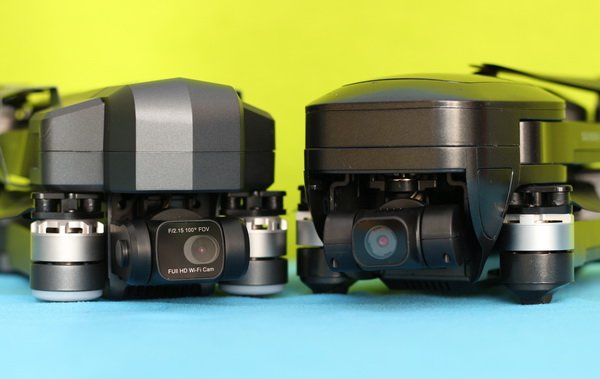 Personally, I liked the videos coming from the SJRC F11 4K Pro more. Maybe further YoutubeThey look similar, but when you compare the RAW footage on a UHD TV, there is a significant difference.
F11 4K Pro sample material
SJRC F11 versus ZLRC SG906: flight range
I tested the range of these two drones using the same Android phone (Samsung A51) in the same location at the same altitude (70 meters). On paper, the F11 4K Pro has a range of up to 1500 meters and the SG906 Pro 2 around 1200 meters. I was surprised that the F11's actual control range is only half the beast and the FPV range is even worse. My personal record with the F11 4K Pro was 637 meters and with its competitor 1120 meters.
F11 transmitter on the left, SG906 on the right
As you can see in the picture above, the SJRC transmitter looks more elegant compared to the ZLRC transmitter. Both remote controls have a status LCD, flip antennas and a phone holder. Personally, I found the old school display on the Beast RC to be more manageable because it provides detailed telemetry data like flight distance and altitude.
SG906 Pro 2 range test
SJRC F11 4K Pro versus ZLRC SG906 Beast Pro 2: battery life
When it comes to paying close to $ 200 for a flying toy, I think battery life is (or at least it should be) a deciding factor. Even so, these two drones are powered by different types of batteries (2S 3400mAh vs 3s 2500mAh). They are advertised with a similar flight time (26min vs 28min).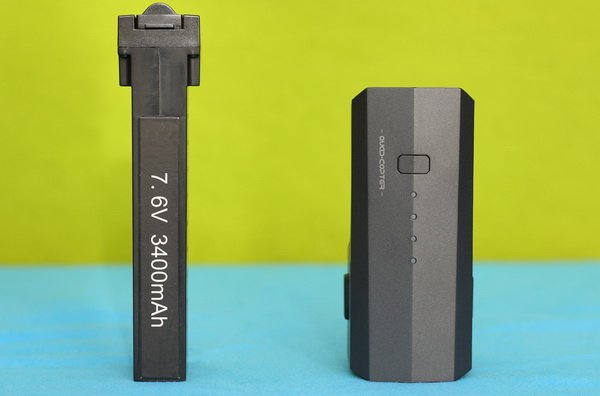 During my hover tests, the F11 4K Pro was able to stay in the air for 27 minutes and the SG906Pro2 in the air for 22 minutes. Those extra 5 minutes are more than welcome if you only have one battery, especially since it takes around 5 hours to charge.
SJRC F11 battery life test
Bottom line
With only $ 200 in your pocket, you're sure to have to compromise. You won't find a perfect drone in this price range (at least for now).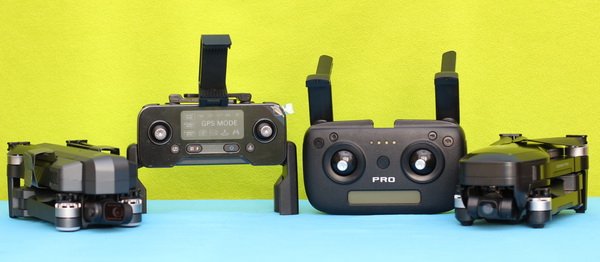 If you are looking for the best image quality for your money, I think the SJRC is an excellent option. In terms of battery life, the F11 is also superior to the SG906.
On the flip side, the Beast Pro 2 is likely your drone if price and flight range are most important to you.